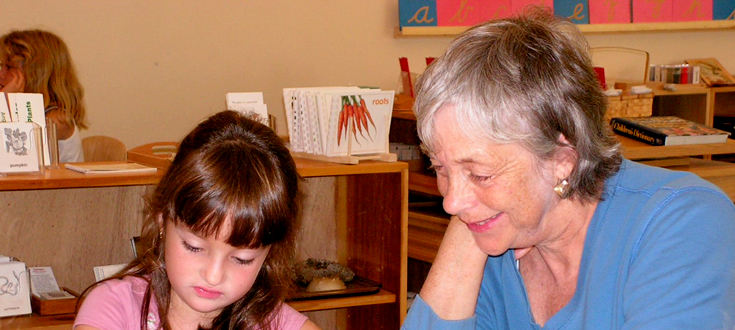 Stoneridge Children's Montessori School is an independent, coeducational, Montessori day school.
Founded: 1989
Enrollment: approximately 140 students
Grades: Toddler (21 months) to Grade 8
Location: Beverly, MA; 9.5 acre campus serving 26 different communities: Beverly, Boxford, Burlington, Byfield, Danvers, Essex, Gloucester, Hamilton, South Hamilton, Ipswich, Lynn, Manchester, Marblehead, Middleton, Nahant, Newburyport, Newbury, Peabody, Pride's Crossing, Reading, North Reading, Rockport, Salem, Swampscott, Topsfield, Wenham
Head of School: Alan H. Feldman, Ph.D., appointed in 2005
Faculty and staff: 32 full- and part-time faculty and administration, including 11 faculty with Montessori certification; staffing includes Learning Coordinator, School Nurse
Financial Aid: 26% of students receive tuition grants
Scholarship: 5 students currently are Stoneridge Scholars
Hours:
Early Care is available starting at 7:30 a.m.
Toddler House and Children's House (ages 21 months to 4 years): 8:30-11:30 am
Toddler and Children's House Extended Day: 11:30-3:00 pm
Kindergarten, Lower and Upper Elementary, Middle School: 8:30-3:00 pm
(Middle School ends at 4:00 pm on M, Tu, and W)
After Care is available until 5:30 pm
Accreditation: Accredited by Association of the Independent Schools of New England (AISNE). Full School Member of the American Montessori Society and member of the Montessori Schools of Massachusetts.
Governance: Parents and employees are members of the corporation, which elects the Board of Trustees. There are currently 15 elected trustees and one ex officio trustees.
Secondary School Attended: Berwick Academy, Bishop Fenwick, Brewster Academy, Chapel Hill Chauncey Hall, Northfield Mt. Hermon, Pingree School, Proctor Academy, Sparhawk School, St. John's Prep, Waring School
College Attended: Bates College, Brandeis University, Champlain College, Connecticut College, Hampshire College, Kenyon College, Middlebury College, Pratt Institute of Art, Skidmore College, Sacred Heart University, Simmons College, St. Lawrence University, St. Michael's College, Tulane University, Union College, University of Massachusetts Amherst, University of Oregon, University of Richmond, University of Vermont, Warren Wilson College, Wesleyan University